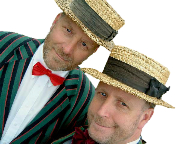 Group Activities
Our Group Activities put the fun into your time in the countryside.
Log in to our online booking system to get a quotation, check availability and make your reservations and get notifications about your bookings.
How to Book
1. Check prices and availability on our booking system
2. Book the Group Activity online (deposit required with order)
3. Pay for the actual number of admission tickets for your group before your activity starts.